The change of the seasons is an excellent time to give our bodies a boost in energy and function, and an easy essential oil detox is an inexpensive and simple way to go.
These days our environment is swimming in toxins that our bodies were not designed to ingest and efficiently eliminate. Even if we pay attention to our diets and to limiting our toxic load, some ingestion of toxins is inevitable. Environmental pollution is so pervasive that it has tainted the very necessities of life: the air we breathe, and our food and water supplies.
Prevention is the Way
When toxins accumulate in our bodies, our organs of detoxification become overworked, contributing to a host of conditions that can become chronic and debilitating:
Fatigue
Skin problems
Food sensitivities
Poor immunity
Headaches
Insomnia
Poor memory, brain fog
Digestive issues
Mood swings, and the number one biggy, tada…
Inflammation, causing pain and discomfort
A simple detox, a few times a year, can go a long way to cleansing the body of accumulated toxins, easing current health issues, and preventing future problems.
Simple, Easy and Cheap
Doing a detox can be as complex or as simple as you like. Our aim here is for simplicity, and to take up as little of your time and dosh as possible.
We are focusing on a 14 day detox, to eliminate toxins and to tone and stimulate the organs of detoxification.
Why Essential Oils?
Essential oils are so versatile, and most of us, who are interested in natural health and remedies, have some essential oils on hand.
I am choosing two common essentials oils, Lemon and Peppermint, that you may already have, or that won't break the bank if you need to buy them. Their properties are so numerous that they may have a beneficial effect in other areas of your life.
For example, although we will be using these essential oils for their detoxifying properties, they have a wide spectrum of action on various systems of the body, as is shown below.
Lemon essential oil traditional uses:
Tonifiying action on the liver, pancreas and digestive system
Strengthens the walls of blood vessels, and decreases cholesterol deposits
Water retention
Improves circulation and fluidifies the blood
Stimulates the lymphatic system and lymphatic drainage
Regulates the nervous system
Regulates the metabolism
Mental and physical exhaustion
Improves the complexion and repairs dilated capillaries
Acne and skin problems
Premature ageing
Purifies the atmosphere in diffusion
Obesity and weight loss – disperses cellulite and accelerates the elimination of stored fat
Regulates the production of sebum in the skin
Improves concentration
Halitosis
Ear, nose and throat infections
Lemon essential oil has numerous medicinal properties:
Antiseptic
Antibacterial
Antifungal
Antiviral
Anti-nausea
Digestive
Carminative
Aperative
Depurative
Choleretic – stimulates the production of bile by the liver
Cholagogue – stimulates the flow of bile into the duodenum
Hepatoprotective
Hepatic detoxifier
Diuretic
Blood thinner
Anxiolytic – prevents and treats anxiety
Peppermint essential oil usages are almost too numerous to list! Here are its principal indications:
Rheumatism, arthritis, tendinitis, sciatica and nerve pain
Cooling effect
Headaches and migraines
Stimulates the liver and pancreas
Detoxifies the organs of elimination – liver, kidneys, intestines
Regeneration of liver cells
Aids digestion
Gastro-intestinal problems – bloating, nausea, vomiting, irritable bowel, diarrhea, inflammation, spasms, acid reflux, upset stomach
Motion sickness
Nerve tonic and general stimulant
Improves concentration
Ear, nose and throat infections
Coughs, colds, and fevers
Chronic bronchitis
Accelerates elimination of stored fat
Hypotension
Mental and physical exhaustion
Regulates the menstrual cycle
Eczema, acne, chicken pox, urticaria, shingles, herpes
Dental pain – gingivitis, abscess, cavities
Freshens the breath
Peppermint essential oil properties:
Analgesic
Local anesthetic
Anti-inflammatory
Antispasmodic
Antiviral
Anti-parasitic
Bactericide
Respiratory and tissue decongestant
Expectorant
Febrifuge
Vasoconstrictor
Antipruritic – relieves itching
Antibacterial
Antifungal
Antioxidant
Anti-nausea
Digestive
Carminative
Depurative
Choleretic – stimulates the production of bile by the liver
Cholagogue – stimulates the flow of bile into the duodenum
Hepatoprotective
Hepatic detoxifier
Anxiolytic – prevents and treats anxiety
Whew! And these lists are not exhaustive. But don't you just love how you can use an essential oil for one issue, and potentially improve your well-being in so many other areas?
This is why essential oils have been my favourite treatment method for 30 years. So versatile, and powerfully therapeutic.
Here's how to do your detox…
The Easy Essential Oil Detox Method
Take the following mixture every morning, before breakfast, for 14 days.
1 tsp virgin olive oil
1 drop lemon essential oil
1 drop peppermint essential oil
You can substitute flax or hemp oil for the olive oil if you like, but don't use that processed, refined oil that supermarkets sell. Go for organic if possible.
If, like me, you've got a massive stash of essential oils, you can do your easy essential oil detox with other less common oils that are also excellent:
Carrot
Celery
Thyme Thujanol
Note that the above thyme oil is the thujanol chemotype (its principal chemical component is thujanol). Thyme thujanol is a powerful yet gentle oil with a wide spectrum of action, that is safe to take internally and is much better tolerated than the other thyme chemotypes which contain phenols (thymol). Phenols are dermocaustic and hepatotoxic, and should only be used under medical supervision. Do not replace thyme thujanol with other thyme oils.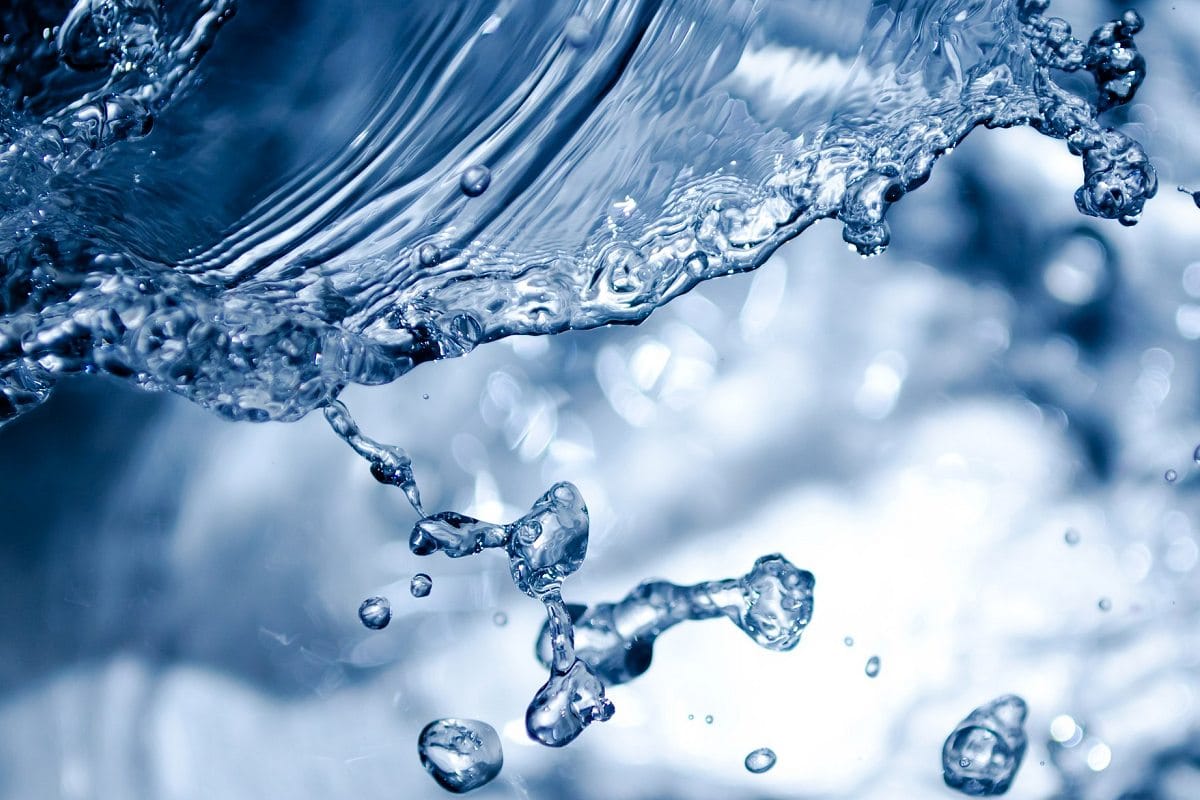 Power Up Your Detox
Drink lots of water throughout the day to flush out the toxins.
Soak for 15 – 20 minutes in a nice hot bath with the addition of a couple of cups of sea salt or epsom salt – the mineral rich salt will relax your body, promote a good night's sleep, and improve your circulation and lymphatic drainage to release the toxins. Add a few drops of lavender essential oil if you have it, and be sure to rinse yourself off with fresh water when you're done, as the salt can be drying.
Detox with the moon. Call me a lunatic (haha!), but doing your detox at the time of the waning moon, (the two weeks following the full moon) will aid your body to flush out the toxins. Just as the moon exerts its pull on the waters of the earth, so too does it affect the human body. When we detox during the waning moon, not only are there enhanced elimination and longer lasting effects, but you are less likely to experience unpleasant detox symptoms.
FYI, at the time of the waxing moon, from the new moon to the full moon, the body better absorbs and assimilates nutrients to renew its tissues.
But don't let the timing put you off doing the detox entirely. Better to get it done, than to strive for perfection and not get it done at all.
So, there we have it! A low-cost, low-effort, easy essential oil detox.
Looking after yourself in this way, a few times a year, will raise your energy levels, tonify your internal organs, and generally refresh your being. So you can get on with your life, on good form, and do what matters most to you.
Drop me an email or comment below to let me know how you get on!
Contraindications – do not use this detox if you are pregnant, take blood thinning medication, have gallstones, or have allergies to any of the oils. Lemon essential oil is photosensitising, so do not expose yourself to strong sunlight during this detox. If you want to detox during a hot, sunny season, just use the peppermint. For adults only.
You might also like: