Wouldn't you love: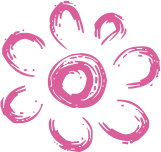 to feel good in your own skin, content with who you are?

to find more joy and meaning in daily life?

to look after your health the natural way?

to be the master of your mind and emotions, rather than them controlling you?

to experience inner peace, which you reflect out into the world as an agent of healing?

to create a more harmonious world based on values that recognise our interconnectedness?
Well, welcome to The Inspiration Cloud!
I'm Janine and my goal at The Inspiration Cloud is to inspire you to cultivate well-being on all levels, so that you in turn can inspire others.
Because...
At The Inspiration Cloud we will be exploring what it means to experience well-being on all levels, and how to achieve it in your life.
What does well-being on all levels look like?
Physical well-being
A healthy body
Regular exercise
Healthy, nourishing diet
Adequate rest and sleep
Leading to: a physical vehicle fit for purpose
Emotional well-being
Self-esteem
Self-confidence
Compassion for others
A positive attitude
Recognition and assimilation of feelings
Ability to forgive and let go
Freedom from addiction
Stress management
Leading to: balance and stability
Mental well-being
Observation of thoughts and emotions
Conscious choice of thoughts, words and deeds
Present in the now
Openmindedness
Adaptation to change
Deriving meaning from circumstances
Life-long learning
Leading to: serenity and mastery of the mind
Spiritual well-being
Creativity
Joyfulness
Simplicity
Group-mindedness
Aspiration to serve
Harmonious relationships
An expansive world-view
Actions consistent with values
Leading to: expression of soul's qualities and purpose in daily life
This is why I favour a top-down approach. Mastery of the mind leads to emotional and physical mastery, and greater overall well-being.
Why Me?
Who am I to speak of such weighty matters? This is a question I often ask myself, in moments of fear and self-doubt. But really I should be asking, why not me? We all have wisdom and the hard-won knowledge of experience that we can share with others, enabling them to:
learn from our mistakes and perhaps avoid making them for themselves
know that they are not alone in life's struggles and challenges
have courage to reach for the light at the end of the tunnel
be inspired to press on through difficulties and emerge stronger
free themselves, and consequently others, from the hindrances to the expression of higher potential.
The Inspiration Cloud is my contribution.
So, about me...
I have studied natural medicine for over 25 years in professional trainings that include naturopathy, advanced hypnotherapy and NLP, aromatherapy, iridology, nutrition, reflexology, massage, cookery, meditation and philosophy.
I like to seek out the most efficacious remedies, treatments, practices and principles, that provide the most bang for my buck and that offer the greatest opportunity for healing.
In my life, I have liberated myself from several addictions and proceeded to heal myself of the self-hatred, shame and lack of self-esteem that were revealed when the addictions were no longing obscuring their presence. Honestly, it was ugly in there! I was a mess! I began seeking solace and meaning in life. And I found them.
My healing began in earnest following a weekend silent retreat at a mindfulness centre. I went from an atheist disillusioned with the state of the world, to a reluctant spiritual seeker. Many years on, I had questions about the nature of existence that were beyond the scope of the material I was contacting. In a series of synchronicities for which I will forever be grateful, the following quotation by Helena Blavatsky caught my attention and left me fascinated:
"Matter is spirit at its lowest point of manifestation and spirit is matter at its highest."

And thus began my study of the the Ageless Wisdom, the spiritual teachings and the timeless principles at the heart of all spiritual traditions.
I now live a much more congruent life, in alignment with my values, and have attained a sense of equanimity and well-being. Alas, we are all works in progress, and I am still working on the sugar and coffee!
I am Canadian, but have lived all my adult life in the beautiful countryside of France, with my wonderful artist husband Steve, and our beloved rescue dog Twiggy. For many years I ran a vegetarian guesthouse in our home. I stopped that when I began turning into Basil Fawlty. But with a captive audience of vegetarians and vegans in meaty and fishy France, I got plenty of opportunity to develop my love of cooking, which I will share on The Inspiration Cloud.
Along the way we will include some irreverent fun and lightheartedness from Twiggy, our intrepid correspondent from the animal kingdom.
I leave you with this beautiful quotation from Marianne Williamson, which inspires us to express in the world the unique gifts and talents that our souls have been cultivating, across countless incarnations, for this very purpose.
"Our deepest fear is not that we are inadequate. Our deepest fear is that we are powerful beyond measure. It is our light, not our darkness that most frightens us. We ask ourselves, 'Who am I to be brilliant, gorgeous, talented, fabulous?' Actually, who are you not to be? You are a child of God. Your playing small does not serve the world. There is nothing enlightened about shrinking so that other people won't feel insecure around you. We are all meant to shine, as children do. We were born to make manifest the glory of God that is within us. It's not just in some of us; it's in everyone. And as we let our own light shine, we unconsciously give other people permission to do the same. As we are liberated from our own fear, our presence automatically liberates others."
― Marianne Williamson, A Return to Love: Reflections on the Principles of A Course in Miracles

---
WHERE TO START